Unique Opportunity to Custom Build Your Dream Home on Davis Islands
Davis Islands is located on two islands in Hillsborough County, FL. Its location on the water, as well as its scenic view of the Port of Tampa, makes it one of the more popular areas in which to live.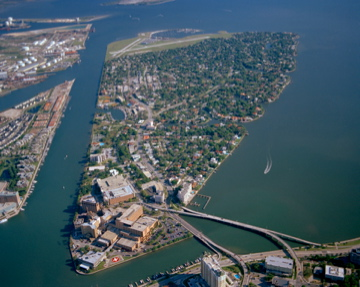 Now.....


IT CAN BE YOUR TURN!
---
Don't miss a rare opportunity to build your dream house on an oversized lot on Davis Islands!
You will have a chance to design your own home before the builder starts construction. The Builder strongly adheres to the belief that value, design, style and service never go out of style. You will experience unsurpassed, concierge service and quality throughout the entire home building process.
Each home is uniquely and exceptionally designed and crafted using only the highest quality materials and most advanced construction methods. When it comes to building the home of your dreams, there is no room for compromise.
---
Here are some sample elevations the builder provided to get your mind going...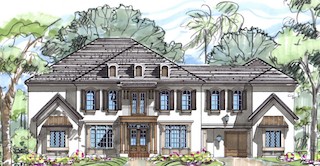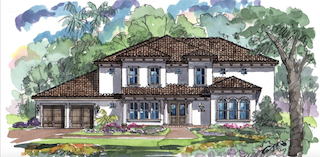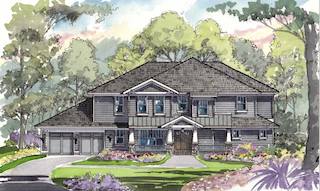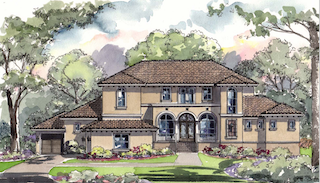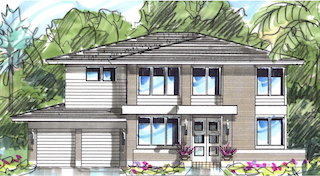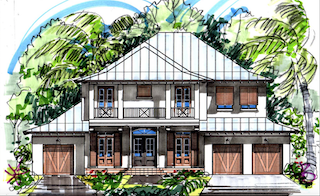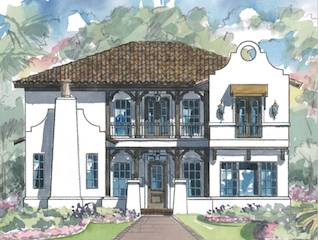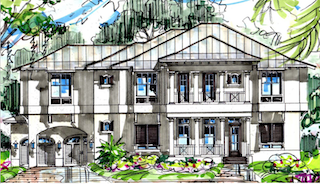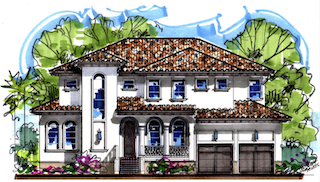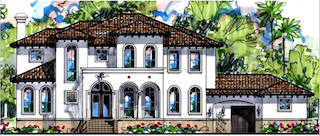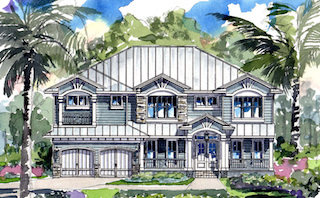 ---
More Info on Davis Islands
---
Background
The two man-made islands which comprise Davis Islands were once known as the Little Grassy Key and the Big Grassy Key. They were formed in the 1920s and soon thereafter purchased by a Tampa native and developer named D.P. Davis, who planned to build a resort community. Many of the Mediterranean-style structures that were first built there still remain and have even received national Historic Designation. A canal splits the island in half, which is why the area is commonly referred to as the plural Davis Islands.
Shopping and Dining
Although residents of Davis Islands can easily make their way across the water to Tampa in order to enjoy the hundreds of restaurant and shopping options located there, there are also plenty of choices in Davis Islands. There is also great variety of restaurants means that regardless of what residents are in the mood for, there's a something nearby that will satisfy their fancy. Some of the dining options include Island's Pizza, Molly Malone's Irish Pub, 220 East, Margaritas Mexican Restaurant and Grecian Island Restaurant, Fountain Mediterranean & Sushi Bistro, DI Coffee Bar, OGGI Italian Street Food, & Zigi Café to name a few.
There are also a handful of shops located in the area, including the Oxford Exchange, Serendipity Accents & Gifts, Davis Islands Pharmacy, and the TeBella Tea Company. Davis Islands residents can also choose to venture into Downtown Tampa and visit Channelside Bay Plaza or explore nearby Hyde Park Village, featuring seven blocks of restaurants and retail stores.


Parks and Recreation
There are plenty of recreational opportunities near Davis Islands. Because Davis Islands is surrounded by water, residents can easily go for a boat ride whenever it fancies them. Accessibility to the water makes it easy to spend a relaxing afternoon fishing, or to simply go swimming during the warmer days of summer.
Davis Islands is also home to the Davis Islands Yacht Club, a provide club that hosts a variety of sailing races and provides members with wet and dry slips, a boathouse, club house and swimming pool.
There's also plenty to do on land. One of the more popular parks located in Davis Islands is the Davis Islands Park. Here, residents can make use of the ball fields, play courts, children's playground, picnic shelter, and restrooms. Residents who own a dog will want to take it to the newly renovated Davis Islands Dog Beach. The dog beach boasts artificial reef modules, plenty of seating, enclosed fences, and adequate sand to prevent shore erosion.
Schools, Health and Transportation
Davis Islands belongs to the Hillsborough County Public School District, which serves K-12. The nearest schools include Gorrie Elementary School, Rampello Magnet School, Wilson Middle School and #1 Ranked in Tampa and all of Hillsborough County, Plant High School, all of which are within a mile or two of Davis Islands.
Residents of Davis Islands are served by the Tampa General Hospital, which is located on the northern most part of Davis Islands, right by downtown Tampa. Tampa General Hospital is one of the largest hospitals in the state and provides 1,018 beds for patients that are cared for by around 6,600 employees.
Hillsborough Area Regional Transit Authority (HART) provides public transportation on Davis Islands and throughout Tampa. Peter O. Knight airport located on Davis Islands provides business and private air service and commercial flights are available at the Tampa International Airport.