Plant High District Market Report for January 2018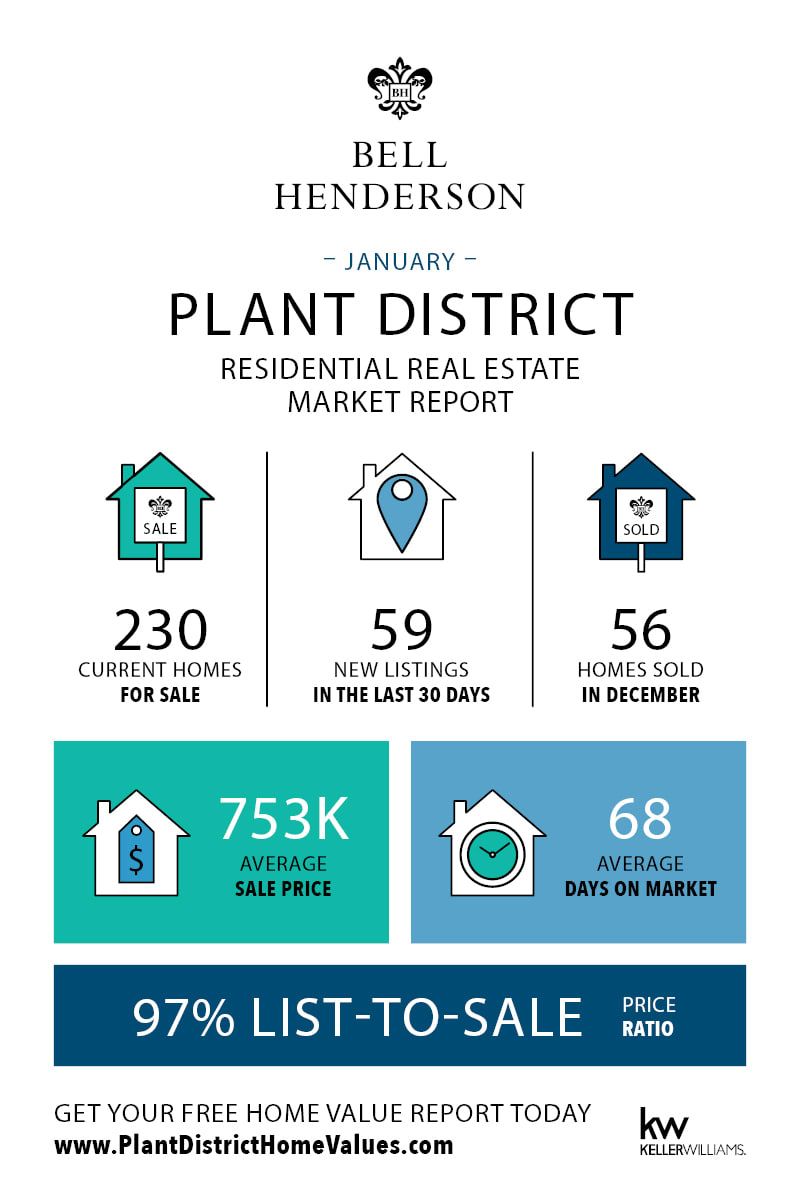 To kick off the year in January 2018 there are 230 homes for sale in the Plant District which is marginally lower than the same time last month, with 236 homes on the market. We saw a 28.3% increase in new listings hitting the market in January (59) over December (46). We expect this trend to continue as we near Spring.
A total of 56 homes were sold in the Plant High School District in the month of December 2018 versus 72 in November which represents a 22.2% decline. Though the number of home sales were down, the average sales price increased 7.1%, from $703k to $753k.
The average days on market is virtually the same for January with homes taking 68 days on average to sell versus 65 days in December. The List-to-Sale Price Ratio saw a nominal change from 98% in December to 97% in January.